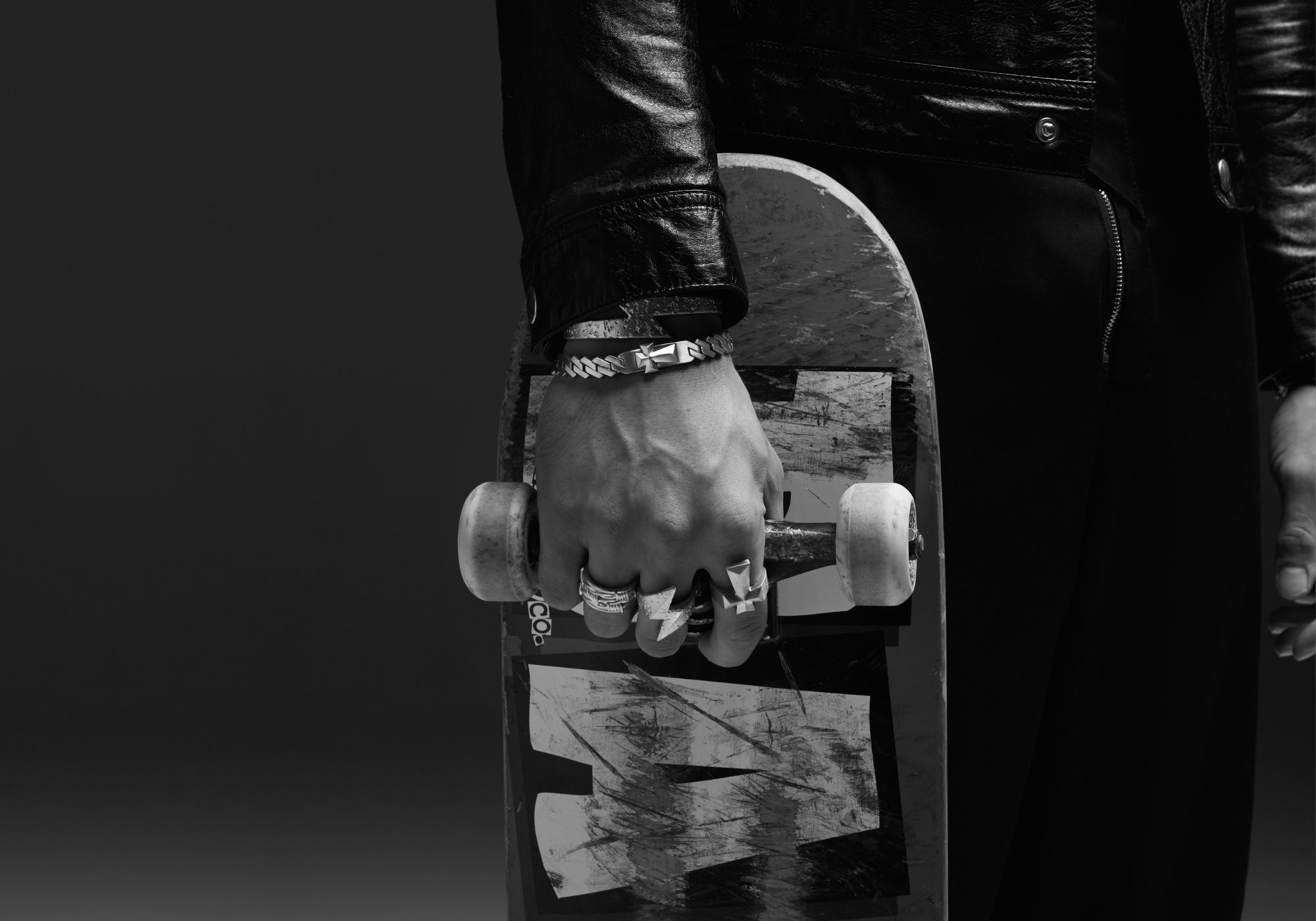 Zancan Studio was born out of a desire for revenge, a desire to break the canons of traditional jewelry and create something unique.
Unconventional jewelry with high quality standards comes to life, designed by some of the most influential stylistic minds of the moment and hand-forged by master goldsmith artisans, using only 925 silver and natural stones.
From this fusion of fashion and craftsmanship, we present our first capsule featuring transcendental themes: bolded crosses, swords, lightning bolts, stars and biblical numbers, finely crafted with satin finishes, instantly recognizable.